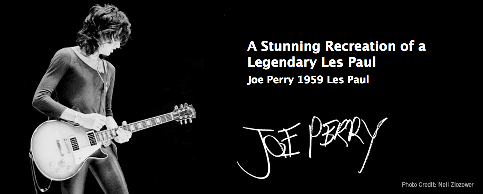 Gibson announced a 1959 Signature limited run Les Paul. "It is available now in a limited run of 50 guitars aged and hand-signed by the artist, 100 aged guitars, and 150 finished in Gibson's VOS process." According to Gibson's website.
This guitar is no joke and you will need to get your checkbook ready in order to pick one up. One of these beauties will set you back anywhere from about $10-$19k according to the MSRP on their website. But if you're a fan it's a totally cool item to get your grubby little mitts on or maybe you should wear gloves when handling it. I'm not the sharpest tack in the box, I would probably tune it to Ab and play old Korn tunes on it or something.
Here is the link to the Gibson page if you want to check further. It's a good chunk of history on that guitar to read about at Gibson's website HERE…..