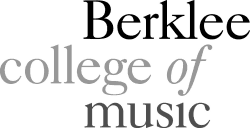 When I was a kid I really really really wanted to go to Berklee, mostly because a lot of my heroes went there. Now, I don't remember how much jack it took then, I was busy trying to score change for a pack of smokes and a couple of Lil' Debbies on the way to my next gig. But I do remember that according to my calculations it would have taken a lot and I didn't have very much. This deficiency created a pretty big barrier between me and my dreams of soaking up musical knowledge at Berklee.
So today I caught this pretty cool article on The Cost of Attending Berklee. And by pretty cool I mean it gave me freakin chills. According to the breakdown which according to the article was provided by Berklee itself, a year of learning how to rock is gonna set you back about $62,319. So times 4 = $249,276. Now let's look at this a little closer.
Notable Berklee Grads, Steve Vai, Mike Portnoy, Pat Metheny, Branford Marsalis, Joe Lovano, Stu Hamm, Will Calhoun…..
People in music that have made a ton of money…. Puff Daddy (Dropped out of Howard University as a business major), 50 Cent (Attended a Correction Boot Camp), U2, Lady Gaga (Went to NYU) All of this according to Wikipedia so you know it's true. (I do my research)
So my lesson to you here is save your quarter million and rap!! Check out the article HERE