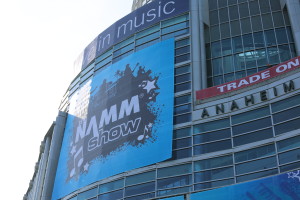 I can't say how much I love that event enough. I hear other people talking about how they hate it, can't wait to get home… Blah Blah Blah… I'll tell you this. No other place on the planet are their more like minded people that at the Namm Shows. Where else can you rub elbows with some of the best musicians on the planet and every piece of gear you can imagine. We're certainly looking forward to hitting it again next year.
While I'll be posting some individual things that caught my attention this is just a little blurb of everything that was awesome. First the weather 🙂 It was like -40 at home with the with wind and a ton of ice and snow. When we finally got into Anaheim after a nightmare of flight delays and being diverted from LAX to Orange County (which was actually what I would have wanted anyway) we changed out rental car pickup to over by John Wayne. When we picked up the car the girl at the counter actually said it's too bad you guys didn't get here last week. The weather was so much better its pretty cold right now! (It was 72)
So enough of the gabbing what kicked the most ass? That's really tough. So let me start with guitars.
Probably the biggest standout to me at least as far as mass produced guitars was Legator. Honestly, anymore bigger manufacturers are just what the are. Everyone that knows me knows that my heart lies with Ibanez and while I stray from time to time (Scheter Loomis) I generally go back. And that's just a comfort thing as I actually search out old Rg's, generally send them to a great luthier to get tuned up properly for whatever messed up tuning I'm going to use and away I go. But Legator was the only booth that I sat down in and said "Holy S**t" I really wanted one after I was done. I spoke to the owner bit who was super nice as well.
Now when I say mass produced, they're not the size of an Ibanez or Jackson. But they are not the odd ball we build 4 guitars a year type. I'll post another separate blog about them later but it's totally worth your time to check out. www.legatorguitars.com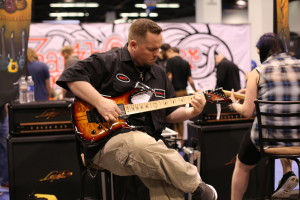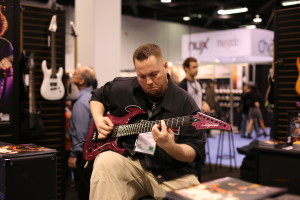 What else was cool for guitars? Well tons but I the Jackson booth was killer, so was the EVH booth. Plus lots of cool custom stuff, more than you can even look at.
For drums the biggest thing I saw that people were gabbing about was the new DW Direct Drive pedal picture (poorly) below. People were swarming all over those and unfortunately they didn't have anyplace where you could actually try them out. You could push on them on the display but that was that. They look decent but who knows. I would love to get some time on them to better review them.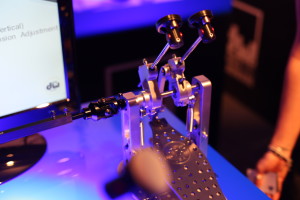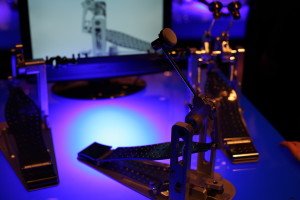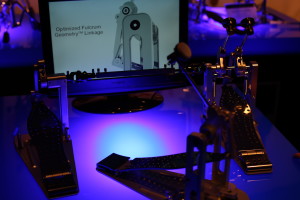 So these are just a couple of things just to get you lathered up. I could talk for another week about the cool stuff. EV had a great display for their new live PA gear, Line 6 has a great new product out. And on and on and on….
Hope you're well. Thanks for reading as always!!
Gearzombiee